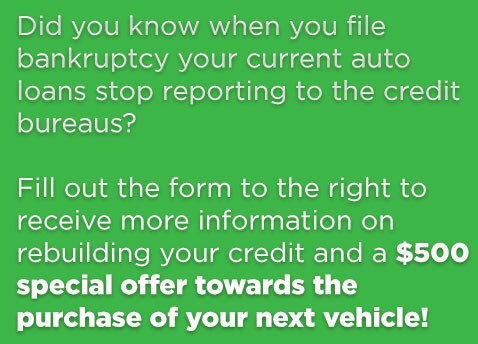 Reaffirming the loan does not help! The loans are still listed as included in the bankruptcy and you will NOT re-establish your credit with old loans that don't report.
Don't make a huge mistake with your fresh start!
Call Patti at Fred Haas Toyota Country for a free consultation about your options after filing Chapter 7 or 13.
Set an appointment and get $500 off the price of the car! Even if you're not looking for a vehicle, Fred Haas will be happy to explain how you can improve your credit after filing bankruptcy.