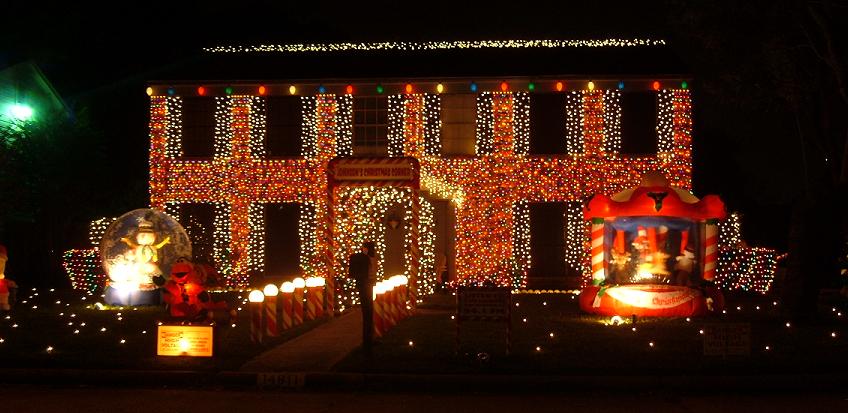 ​
Is one of your family's favorite tradition driving around looking at beautiful Christmas lights? Every year there are a handful of options, including residential and business putting on the best of lights for everyone to see. We have listed some of the BEST neighborhoods and/or business to check out this year.
First, is Prestonwood Forest. Literally just down the road from us here at Fred Haas Country, it is one of the best every year. Each street has it's own theme (candy canes, deer, manger scenes, zoo animals, etc..) For what we know, this tradition has been going on since the 1970's, or maybe even earlier. The residents are very welcoming, and know that they one of the top neighborhoods for Christmas lights. The neighborhood even has their own Facebook page.
https://www.facebook.com/pages/Prestonwood-Forest-Christmas-Lights/172128906218894
Second, River Oaks. Drive through this neighborhood to see mansions and of course humongous oak trees covered in lights! Some of the best streets in River Oaks are Inwood Drive, Willowick, and Del Monte. Don't forget about the Country Club, they deck the halls as well! River Oaks is definitely one of the TOP SPOTS for Christmas lights sight seeing! Here is the link to their Facebook page
https://www.facebook.com/RiverOaksChristmasLights/
Third, we like Johnson's Christmas Corner in Cypress. The Johnson Family have been creating family memory's for 10 years! They are located at 1411 Cypress Meadow Dr. This amazing light show consists of over 70,000 lights all synced up to about 50 songs. They put on a different show six nights a week. The Johnson Family really has the Christmas spirit, no Grinch's allowed!
http://www.johnsonschristmascorner.com/
Well, thanks for checking out this blog for great Christmas lights around Tomball and Houston!